Speakers
Speakers
Pino Audia
Professor of Management and Organizations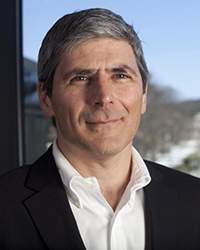 Pino Audia is a professor of Management and Organizations at the Tuck School of Business at Dartmouth College where he is also the founding faculty director of the Center for Leadership. Prior to Tuck, he was on the faculty of the Haas School of Business at U.C. Berkeley and London Business School.
Becky Fair T'98
CEO and Cofounder, Thresher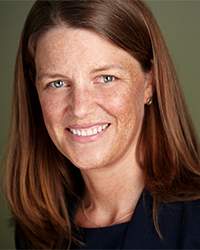 Ms. Fair (T'98) is the CEO and cofounder of Thresher, a software company that combines unique data sets and machine learning to help decision makers in government and industry decode China, even when others intentionally manipulate the narrative. She spent a decade as a CIA officer in a variety of roles. She also has run her own management consulting practice for CEOs of mid-market companies. She started her career working in Russia at the International Finance Corporation, a division of the World Bank. She holds a BA from Middlebury College and an MBA from Dartmouth, graduating as a Tuck Scholar.
Leslie Feingerts D'04
Founder and Fertility Coach at Fertility Forward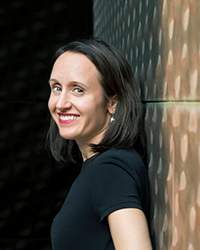 Ms Feingerts is the founder of Fertility Forward, a business focused on empowering people to make informed and personalized decisions related to fertility, reproductive health, and family roadmapping. Her approach combines her personal experience with infertility with her professional experience in education, consulting and coaching. She has presented at places such as Stanford, UC Berkeley, Yale, UCSF Health, Lola, Google and YouTube. She previously worked as a strategy consultant at The Bridgespan Group on projects related to education, women's reproductive health, philanthropy and diversity. Prior to Bridgespan, she was an educator for six years, teaching in public charter schools in New Orleans. Ms Feingerts is a CTI Co-active trained coach. She graduated from Dartmouth College with a B.A. in English and holds her MBA from the University of Michigan's Ross School of Business.
Jodine Gordon T'18
Senior Product Manager and Program Manager for WW Books & Kindle Content, Amazon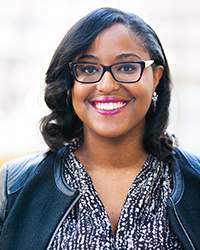 Working at the intersection of storytelling and technology, Ms Gordon (T'18) builds products that empower content creators to tell stories and connect with their audience in unique and scalable ways. With 10+ years of experience spanning finance, film, and tech, she is passionate about leveraging her skills in business strategy, investing and product development to amplify new creative voices in cross-format media. Currently, Ms Gordon drives the strategic planning process for the Books & Kindle Content leadership team and incubates new products, with a focus on content innovation. Previously, she managed a portfolio of content demand products for Amazon Publishing; Amazon's full-service publishing arm, and was the product lead for Amazon Original Stories; a digital book imprint and short-form storytelling experience bringing exclusive single-sitting reads from best-selling authors and celebrity narrators to Kindle. She led the expansion of Amazon Original Stories to the UK and launched blockbuster short-story collections across eBook and audio formats for the Kindle, mobile and web.
Tanvir Kaur T'17
AVP, US Strategy & Business Development at Metlife
Madeleine Livingston T'21
Business Development at Thirty Madison
Madeleine leads Strategic Partnerships at Thirty Madison, a digital health company serving the needs of close to 1MM patients across the U.S. Thirty Madison is the premier speciality care company dedicated to helping all people achieve their highest levels of health. Madeleine is a recent graduate (T'21) and is passionate about democratizing access to high quality, equitable healthcare - a mission that she pursued at Tuck with work at DHMC and various healthcare startups and incubations. She plays an active role in the early-stage startup ecosystem mentoring and supporting founders building the future of compassionate care. She also serves on the Board of Directors for a NYC-based community health agency called LSA Family Health Service.
Rohan Saharia T'16
Director at True Green Capital Management
Smita Shrivastava T'07
Director, Product Management: AI & Business Applications, Microsoft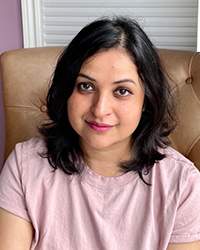 Ms Shrivastava (T'07) is a product manager at Microsoft focused on building products where AI plays a key role in automating tasks, bringing insights to enhance customer actions and intuition. Her passion is driving customer and revenue growth via a customer-first mindset. Ms Shrivastava is a creative thinker with a blend of business and technical skills with proven ability to solve ambiguous problems and deliver results across diverse technology products (Windows, Azure, AI, Business applications) and verticals (Retail, Health). She currently leads new category creation, product market fit, and commercialization of AI-led products.
Chelsea Williamson T'16
Vice President at McKinsey & Company
Warren Williamson T'16
Executive Director, Investment Banking at Tudor, Pickering, Holt & Co.
Patty Wolff T'94
Branding and Innovation Consultant at OxfordSM, Former VP of Marketing at Pepsi International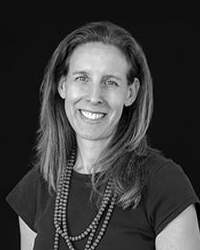 I started my career with PepsiCo – working in strategy, customer and brand marketing and running franchise businesses. I have worked on small brands and big brands and learned along the way. Time spent living in the U.S. and Asia has made me an avid student of the world.
For the last 11 years, I've worked with OxfordSM, a UK-based branding and innovation consulting firm, and led our company's purpose work and non-profit projects. Working with clients in the consumer goods, healthcare, and telecom industries – I've help brands grow in fast paced, changing environments. I'm lucky – I've been able to fulfill my desire to have a rewarding career and raise two amazing young men.
My passion is spending time helping others. I have served on several non-profit boards and am the current President of the Board of the Windward School – a private school for children with language-based learning disabilities with campuses in New York City and Westchester.
If you want to learn more, you can easily find me out on a long run, travelling with my Tuck roommates or watching ice hockey with my husband, Russell (T'94) and our two sons, Michael (20) and Spencer (18).
Katrina Veerman T'01
Co-founder and CEO, PK Coffee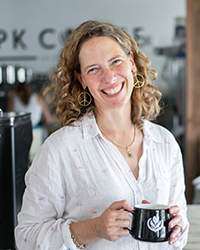 Katrina Veerman is founder of PK Coffee, a third wave coffee shop and bakery, with two locations in Stowe & Waterbury, Vermont. Prior to PK Coffee, Katrina consulted with small business and was most recently Director of Sales for PatientWisdom, a digital health company based in New Haven, CT focused on listening to patients and turning real world perspectives into actionable insights to improve the delivery of care individually and at scale. Prior to PatientWisdom, Katrina was acting COO of Incente, a digital health company based in Hanover, NH. Before her move back to the east coast to be near family, Katrina spent much of her career in the alternative energy industry where she held various roles including: Director of East Coast Sales for Solyndra, a US based solar panel manufacturer; Director of Strategic Sales for ClearEdge Power a micro-CHP Fuel cell manufacturer and VP of Business Development for Sunlight Electric, a solar project developer.
Katrina is a founding member of The Vermont Town Hall, on the board of the Stowe Jazz Fest, a 501 (c) 3 bringing world class music to northern Vermont and the Stowe Area Association. She has her MBA from the Tuck School of Business and a BA in English and Economics from the University of Pennsylvania where she was also captain of the crew team. She loves gravel biking, skiing, fantastic food, great debates and is in the process of re-learning how to play golf.
Nykia Wright T'09
CEO, Chicago Sun-Times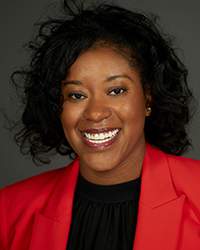 Nykia Wright is the CEO of the Chicago Sun-Times, the oldest, continuously published news publication in the state of Illinois. She is a recognized leader in the journalism industry and is responsible for managing significant disruption, driving change, and implementing the company's digital transformation.
Her professional experience includes strategic advisory and growth planning, operational turnarounds, change and transformation, and process design and improvement for private equity acquisitions. Prior to joining the media industry, she was a strategic advisor to top-tier universities such as MIT, Duke, and Dartmouth College, and to Fortune 500 companies such as McDonald's, Tyson Foods, and Toll Brothers. She has led executives through the process of launching global digital strategies, starting new business lines, and initiating organizational redesigns.
Ms. Wright has a Bachelor of Science in Finance from Carnegie Mellon University and an MBA from the Tuck School of Business at Dartmouth College. She is a board member of Music of the Baroque, Choose Chicago, the Illinois Press Association, and an advisory board member of a Chicago-based technology startup.
Nancy Yang T'17
Director of Strategy and Operations, DoorDash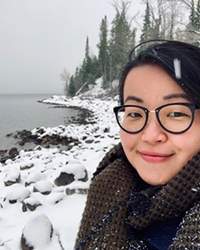 Nancy Yang T'17 is a Director of Strategy and Operations at DoorDash, where she builds and scales financial products for the millions of drivers on the DoorDash platform. Before that, she spent three and a half years at McKinsey, focusing on consumer / retail sector.